Process Mining: principle and advantages
All companies operate through theapplication of specific processes, specific to their core business or more generic, such as IT or accounting. These processes can sometimes be fully manual or fully automated. But most often, they require both human intervention and the execution power of the machine. These are the semi-automatic processes.
The digitalization of processes means that they always leave a "trace" in the company's IT system, recorded in the software's event log. These entries provide an accurate picture of everything that is happening in your organization. This is where Process Mining comes in.
Definition of Process Mining
It is a factual analysis of all the digital footprints that appear in the digitized business process, with the aim of modeling their course and identifying trends.
Thus, Process Mining is a complete and objective audit of the functioning of your company allowing to evaluate the performance of the processes, to detect the violations of procedure and to identify blockings.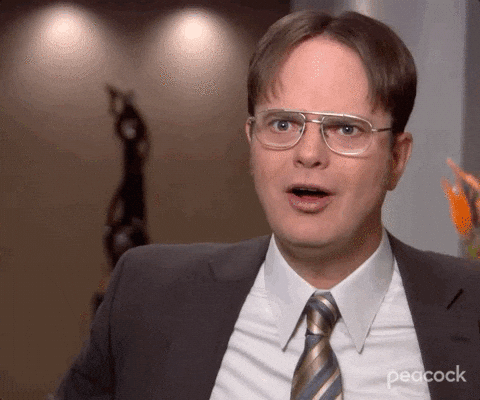 The benefits of Process Mining
Process Mining helps answer the question that all entrepreneurs ask themselves: "How exactly does my organization work?»
Analysis based on real data
Process Mining uses all the data flows from your IT system to reconstruct your processes. It then describes how your business really works.
😱 The first use of a process mining tool in business can sometimes be chilling. We thus discover that there are a multitude of processes different from the theoretical process.
Example:
Normally, purchase orders must be validated by the workshop manager to ensure that there have been no preparation errors. In reality it is the warehouse workers themselves who issue it, to save time. The process mining tool will highlight the fact that the order has been prepared and validated by the warehouse worker…
We then evaluate the exact performance of the processes, and the estimated performance. By searching, one can also realize the problems of developing the theoretical process.
If we take our previous example: in theory, the purchase orders should be validated immediately by the workshop manager. In practice, the latter is often busy and the warehouse workers cannot wait for its validation to continue their work. Thus, the process should be redesigned to make it more functional.
Automatic analysis that does not consume company resources
The analyzed metadata already exist in your IT system: Process Mining does not require any data creation or additional information entry to work. It is therefore a completely invisible tool for your teams, which does not involve any additional workload.
Moreover, Process Mining is based on fully automated algorithms and is able to cross-reference data from several departments without having to set up interviews and workshops, as for a traditional audit. Moreover, this automation allows a totally objective view of the processes, thus avoiding erroneous results due to human error.
A simplified presentation of the analyses
Process Mining tools provide the possibility to obtain visually clear and understandable results, whether in the form of graphs or process maps.
This makes it easier to study the information obtained and to quickly identify bottlenecks, inadequacies, and slowdowns. This accelerates the optimization of business processes.
Process simulation
The most advanced Process Mining solutions allow to launch simulations of new processes, while being based on the same real data obtained previously.
This allows for testing various solutions to the problems discovered before they are actually implemented, in order to avoid a possible blockage of the company and to put in place an optimal process.
The different process mining tools
There are different process mining tools and some are already very well known, we will mention the market leaders namely:
We can also mention some challengers like :
We're preparing a little comparison of these different solutions for you in the coming weeks 😊
How to use Process Mining
If a Process Mining software is particularly useful to obtain a precise vision of the functioning of a department or a company, it should not be forgotten that it is a data-processing tool which requires to take some precautions:
The implementation must ensure that all relevant metadata are taken into account
The objective analysis of the facts does not take into account the "feelings", the "business skills", which remain specific to the human being and whose importance should not be neglected.
The knowledge of the processes and their purpose is essential to complete the analysis made by the software.
All of this means that, in order to benefit from an effective and useful process mining initiative for your company, it is recommended that you are accompanied by a team of specialists with the necessary knowledge to help you.
This will ensure that your Process Mining project is well managed, with useful recommendations for process optimization and support for the implementation of necessary changes.
The Altermès teams are at your disposal to share their experience and help you obtain convincing results that will enable your company to become more efficient thanks to Process Mining.
In short , Process Mining:
is an objective analysis of your company's processes
is based on real data from your organization.
does not involve any additional work for your teams
is a powerful tool that requires some specific knowledge
If you need a demonstration, here we go with a small introduction to process mining with the CELONIS tool:
👆 Want to learn more about our data analytics coaching offerings, it's this way!
👆 Want to learn more about our data analytics coaching offerings, it's this way!