Understand Business Intelligence and become more efficient
Business Intelligence is a concept developed in the 1960s. Initially reserved for the largest companies, it has been expanded and democratized over the past two decades. The explosion of data in companies and new technologies makes business intelligence accessible to all.
If you're not familiar with the concept, we'll help you better understand its ins and outs.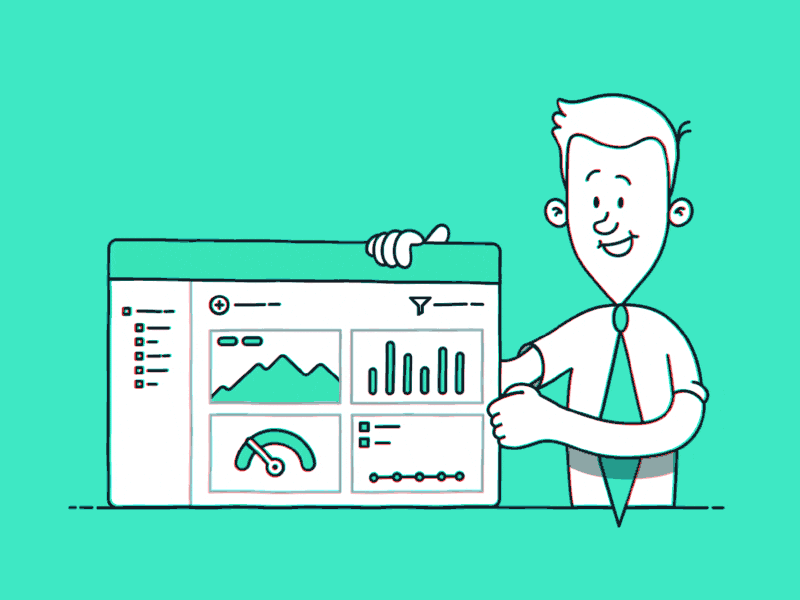 Business Intelligence: definition
Business Intelligence is the set of technologies and tools that allow the collection, analysis and retrieval of data. The aim is to enable decision-makers to make the best decisions, based on up-to-date, reliable and relevant information.
Many software and applications allow today to simplify this whole process: it is Business Intelligence.
How Business Intelligence works
The information processing chain enables raw and heterogeneous data to be transformed into decision-making information. This chain of treatments follows several phases, namely:
Data collection
This is the collection of internal company data that can be useful to decision-makers once reprocessed. This data can come from any tool or application used in a company (production lines, purchasing, marketing, finance, accounting or IT).
Data integration
All the data collected must be recorded in databases, often stored in a data warehouse. This step makes the data available in real time. These data are then cleaned and homogenized to become usable.
The return of information
IT tools can be used to sort all this data, in order to produce reports, dashboards, indicators, etc. that can be easily consulted by decision-makers.
Data analysis
Business Intelligence allows users to easily analyze the transmitted results, by looking for correlations (Data Mining), by allowing multidimensional analyses (OLAP cubes) or simply by presenting them in a simple visual form such as graphs (Data Visualization, to be discovered in this article).
The importance of Business Intelligence
Business intelligence provides access to accurate and up-to-date information. It allows data cross-referencing and the highlighting of data correlations. Decision makers are no longer drowning in a sea of raw data. These are reprocessed to provide clear and precise dashboards on the various developments and trends observed in the company
Effective use of BI can therefore optimize the functioning of an organization while saving resources.
Some examples of BI usage :
Automatic generation of dashboards: these are constantly updated, without any additional cost for the company.
Automatic calculation of a rate of return
Search for specific data: sales of product X in a certain country, evolution of the stock of product Y over 12 months, seasonality of purchase prices…
Identification of improvement points: production delays, logistic delays, costly procedures…
The benefits of modern business intelligence
If reporting, dashboards and KPIs (Key Performance Indicators) are nothing new, Business Intelligence solutions provide a new dimension that allows for greater precision and responsiveness:
Software such as Power Bi(https://powerbi.microsoft.com/fr-fr/), Tableau(https://www.tableau.com/fr-fr) or Qliksens(https://www.qlik.com/fr-fr/) allow you to run queries in real time, so that you have real-time information without having to use internal resources to produce a new report.
The calculation algorithms avoid human errors and the results are therefore comparable from one period to another, without the risk of incorporating biases in their determination.
BI is accessible to all levels of the company, allowing everyone to analyze in detail the indicators that concern them, thus improving collaborative and participative work.
Modern BI tools are increasingly accessible and intuitive. This makes them usable by the greatest number of people without necessarily having to resort to specialists.
In the medium term, this allows significant savings on the resources required to obtain the information needed to manage a company.
👆 Want to know more about the best data visualization tools, it's this way!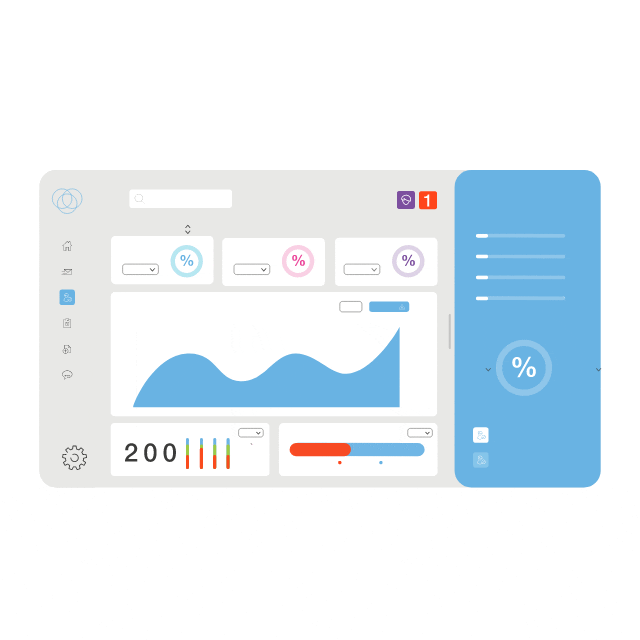 Challenges to effective use of BI
Business Intelligence is a great tool for leadership, but it must be implemented and used correctly to be effective.
Empirically, there are three potential issues that can diminish the benefits of a BI tool:
Poor quality of input data. These are the basis of BI, and must be correct and complete for an optimal result. Much work is needed to ensure that the data implemented in the information systems is accurate.
The reluctance of the company's employees to change. This is especially true if some workers see BI as a potential threat to their jobs. Nevertheless, communication and training can convince most employees of the benefits of deploying such solutions.
The excess of useless data that must be differentiated from incorrect data. Indeed, this is real information but of anecdotal importance for the company and the quantity of which can wrongly influence the calculation of the indicators monitored.
Although business intelligence tools are becoming increasingly easy to use, it is still advisable to be accompanied in order to achieve the desired results.
The Altermès team, composed of both technical profiles and business experts, is available to help you implement and/or optimize your Business Intelligence project.
👆 You want to consult us to talk about a subject, a project or an issue, it's here!
👆 Want to learn more about our data analytics coaching offerings, it's this way!